If you love Melissa & Doug toys, you know they don't often drop in price very much.  
However today only on Amazon  there are TONS of awesome deals on Melissa & Doug puzzles, as well as Ravensburger Puzzles!   Some prices are nearly half of the regular retail – which makes it a great time to stash some gifts away for 🙂
For those of us who have little ones getting bored at home while the big kids are away doing schoolwork – these are great busy-toys that teach them motor skills, colors, shapes and more! 🙂  (NOTE: Some of these are add-on items, so you'll need to get up to $25 in your cart)
 Click HERE for puzzles under $6!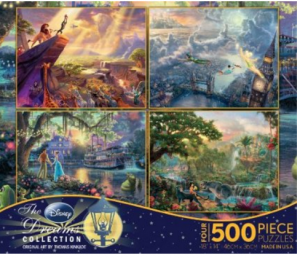 Plus – huge discounts on other puzzles by Ravensburger – including 3D puzzles!
Check out more Online Deals